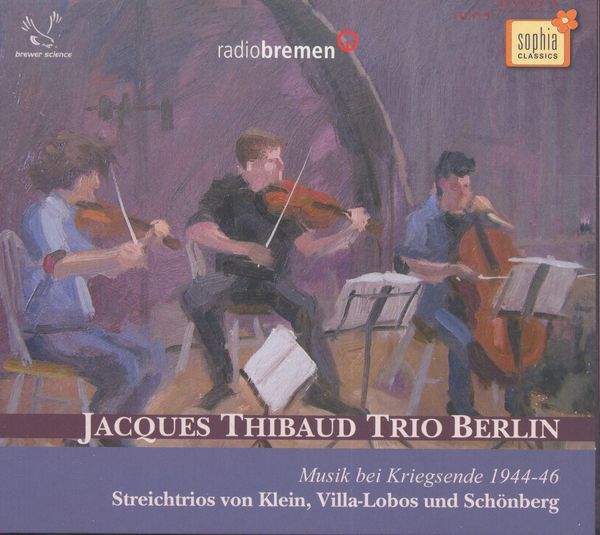 I've been waiting for
this disc
for a while. The Jacques Thibaud Trio Berlin has been performing the great
String Trio
recently. It's one of my favourite chamber works of Villa-Lobos, and it's nice to have another recording. I'm a big fan of this kind of programming on CD: the JTTB has chosen three string trios written in 1944 (Gideon Klein, who died soon after at Auschwitz), 1945 (Villa-Lobos) and 1946 (Arnold Schoenberg).
This blog seems to be stuck in 1945 (which was a
busy year
for Villa-Lobos). Read the last few posts for more.